Trueman's NEET Guide Biology (2022-23)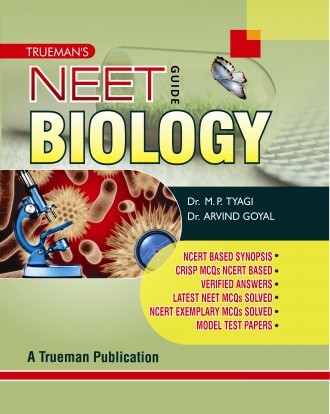 Trueman's NEET Guide Biology (2022-23)
Rs.950/-
Writer : M.P. Tyagi, Arvind Goyal
Publisher : Trueman Book Company
Availability : In Stock
ISBN NO. : 8187223340
Format : Paper Back
Laguage : English
Product Year : 2022
Best selling guide for NEET Biology. This volume is strictly as per NCERT Text Book and NEET latest pattern. The questions are newly framed and answers are 100 percent verified. The theory is crisp and sufficient to enable student attempt the MCQs. Previous years questions have been added Chapter wise. We hope that our books I.E elementary Biology Vol. I and II along with Trueman's NEET guide Biology will serve as 'Golden trio' For success.
Latest Publication Date: 1 June 2022
There is no table of Content of this book..